Lindsey Lepley
Assistant Professor
---
Title:
Assistant Professor, Department of Kinesiology
Academic Degrees:
Postdoctoral Fellow, University of Kentucky, Lexington, KY
Ph.D., University of Michigan, Ann Arbor, MI
M.Ed., University of Virginia, Charlottesville, VA
B.S., Grand Valley State University, Allendale, MI
Areas of Expertise:
Anterior Cruciate Ligament Injury and Reconstruction, Biomechanics, Muscle Inhibition, Muscle Mechanics
Biography:
Dr. Lepley's research interests center around examining the negative neuromuscular effects of traumatic joint injury and identifying therapeutic approaches capable of combating neuromuscular dysfunction. Much of her previous and current research has evaluated the effects of eccentric exercise on the recovery of muscle function after anterior cruciate ligament (ACL) reconstruction. Additionally, she studied the impact of muscle inhibition on persistent muscle weakness, and the consequences of muscle weakness on knee joint biomechanics. Her current projects look to study the effects of ACL injury on neuromuscular function in a rodent model, and the ability of exercise to promote muscle and joint health for the purpose of translating this work back into the clinic to minimize the risk of traumatic osteoarthritis development.
Funded Research:
Influence of eccentric exercise on muscle and joint health following ACL injury, Source: NIH, National Institute of Arthritis, Musculoskeletal and Skin Disease Research (1K01AR071503-01A1)
Eccentric exercise to promote immediate beneficial adaptations to muscle, Source: National Athletic Trainers' Association Research and Education Foundation
Eccentric Cross-Exercise: A Novel Approach to Promote Recovery of Muscle Strength and Lower Extremity Function after ACL Reconstruction, Source: New England American College of Sports Medicine
Laboratories:
Sport Optimization And Rehabilitation (SOAR) Division of the Human Performance Laboratory, Primary Faculty, http://hpl.uconn.edu/soar/
Comparative Orthopaedic Rehabilitation Laboratory, Director
Selected Publications:
Lepley LK, Lepley AS, Onate JA, Grooms DR. Eccentric Exercise to Enhance Neuromuscular Control. Sports Health: A Multidisciplinary Approach. 2017;9(4)333-340. PMID: 28571492
Lepley LK and Butterfield TA. Shifting the Current Clinical Perspective: Isolated Eccentric Exercise as an Effective Intervention to Promote the Recovery of Muscle After Injury. Journal of Sports Rehabilitation. 2017;26(5)122-130. PMID:28414268
Butterfield TA and Lepley LK. Eccentric Contractions: They Are Not So 'Odd' Anymore. Journal of Sport Rehabilitation.2017;26(5)117-119. PMID:28414266
Lepley LK, McKeon PO, Fitzpatrick SG, Beckemyer CL, Uhl TL, Butterfield TA. Neuromuscular Alterations After Ankle Sprains: An Animal Model to Establish Causal Links After Injury. Journal of Athletic Training. 2016;51(10):797-805. PMID:27831747
Lepley LK and Palmieri-Smith RM. Pre-operative Quadriceps Activation is related to Post-operative Activation, Not Strength, In Patients Post-ACL Reconstruction. Knee Surgery, Sports Traumatology, Arthroscopy. 2016;24(1):236-246. PMID:25315083
Lepley LK and Palmieri-Smith RM. Quadriceps Strength, Muscle Activation Failure and Patient-Reported Function at the Time of Return-to-Activity in ACL Reconstructed Patients: A Cross-sectional Study. Journal of Orthopedic & Sport Physical Therapy. 2015;45(12):1017-1025. PMID:26471854
Thomas AC, Lepley LK, Wojtys EM, McLean SG, Palmieri-Smith RM. Effects of Neuromuscular Fatigue and Quadriceps Inhibition and Knee Biomechanics in Individuals post ACL Reconstruction and Healthy Adults. Journal of Orthopedic & Sports Physical Therapy. 2015;45(12):1042-1050. PMID:26471851
Lepley LK, Wojtys EM, Palmieri-Smith RM. Combination of Eccentric Exercise and Neuromuscular Electrical Stimulation Post-ACL Reconstruction to Improve Biomechanical Limb Symmetry After Anterior Cruciate Ligament Reconstruction. Clinical Biomechanics. 2015;30(7):738-747. PMID:25953255
Lepley LK, Wojtys EM, Palmieri-Smith RM. Does Concomitant Meniscectomy or Meniscal Repair Affect the Recovery of Quadriceps Function Post-ACL Reconstruction? Knee Surgery, Sport Traumatology, Arthroscopy. 2015;23(9):2756-2761. PMID:24906435
Palmieri-Smith RM and Lepley LK. Quadriceps Strength Asymmetry Following ACL Reconstruction Alters Knee Joint Biomechanics and Functional Performance at Time of Return to Activity. The American Journal of Sports Medicine. 2015;43(7):1662-1669. PMID:25883169
Lepley LK. Deficits in Quadriceps Strength and Patient Oriented Outcomes at Return-to-Activity Following ACL Reconstruction: A Review of the Current Literature. Sports Health: A Multidisciplinary Approach. 2015;7(3):231-238. PMID:26131300
Lepley LK, Wojtys EM, Palmieri-Smith RM. Combination of Eccentric Exercise and Neuromuscular Electrical Stimulation Post-ACL Reconstruction to Improve Quadriceps Function. The Knee. 2015;22(3):270-277. PMID:25819154. NATAREF 2016 Doctoral Dissertation Award
Lepley LK and Palmieri-Smith RM. Cross-Education Strength and Activation After Eccentric Exercise. Journal of Athletic Training. 2014;49(5):582-589. PMID:25117873
Lepley LK and Palmieri-Smith RM. Effect of Eccentric Strengthening After Anterior Cruciate Ligament Reconstruction on Quadriceps Strength. Journal of Sports Rehabilitation. 2013;22(2):150-156. PMID:23238230
Lepley LK, Thomas AC, McLean SG, Palmieri-Smith RM. Fatigue's Lack of Effect on Thigh-Muscle Activity in Anterior Cruciate Ligament-Reconstructed Patients During a Dynamic-Landing Task. Journal of Sports Rehabilitation. 2013;22(2):83-92. PMID:23069653
Honors and Awards:
National Institute of Arthritis and Musculoskeletal and Skin Diseases, Loan Repayment Award, 2016-2018
NATA Research & Education Foundation Doctoral Dissertation Award, 2016
New England American College of Sports Medicine New Investigator Award, 2015
Univ. of Kentucky Center for Muscle Biology Postdoctoral Fellow Award, 2014
Univ. of Michigan Paul A. Hunsicker Memorial Award, 2014
Univ. of Virginia David H. Perrin Athletic Training & Sports Medicine Award, 2009
Associations/Committees/Outreach:
American College of Sports Medicine
American Society of Biomechanics
Athletic Trainers' Osteoarthritis Consortium
National Athletic Trainers' Association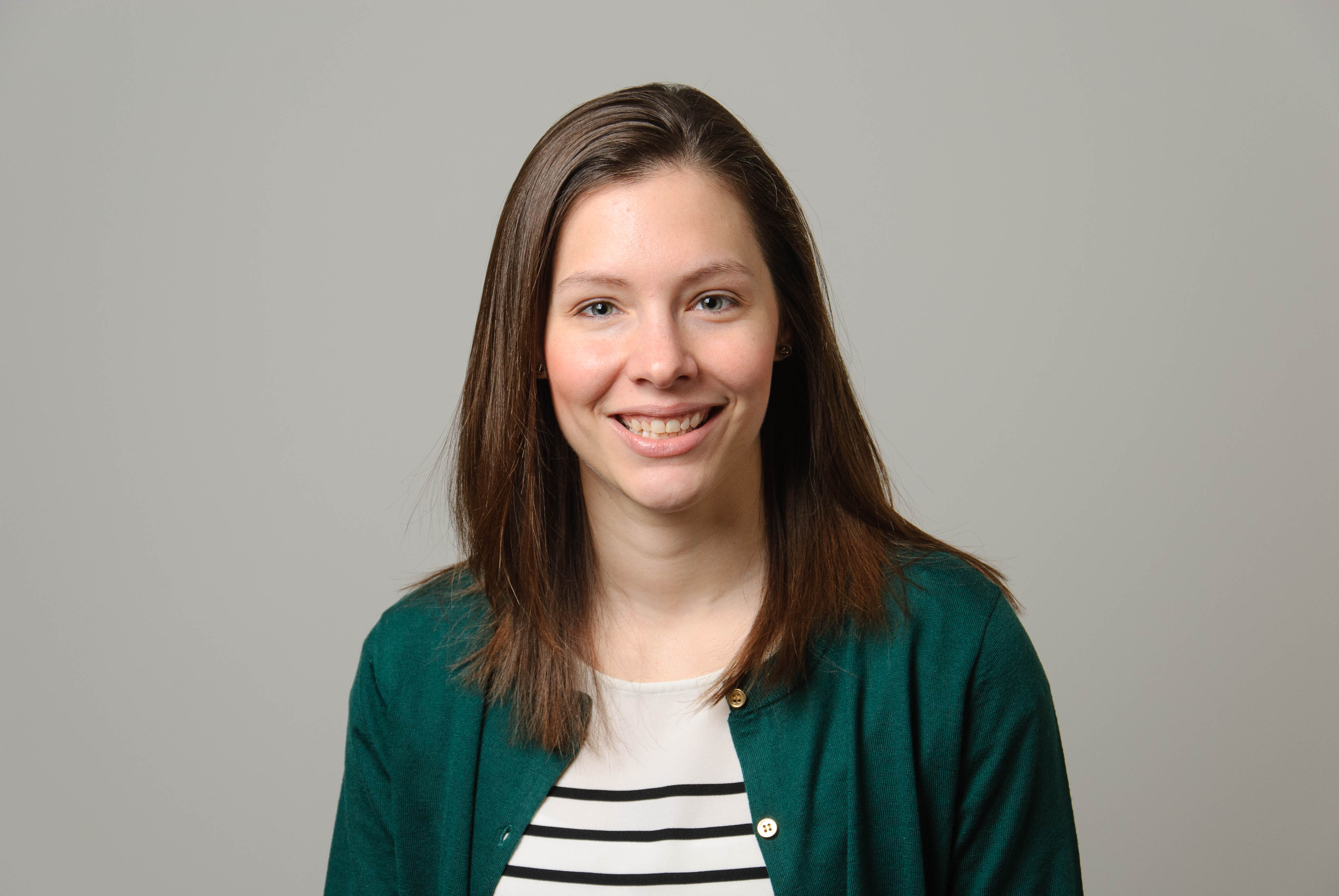 | | |
| --- | --- |
| Email | lindsey.lepley@uconn.edu |
| Phone | 860-486-5322 |
| Mailing Address | 2095 Hillside Rd, Unit 1110 Storrs, CT 06269-1110 |
| Office Location | Gampel Pavilion |