Laurie Devaney
Interim Department Head, Department of Kinesiology
---
Laurie Lee Devaney PT, ATC, PhD
Board Certified Orthopedic Specialist
Fellow, American Academy of Orthopedic Manual Physical Therapists
University Titles
Director, Doctor of Physical Therapy Program
Associate Professor in Residence, Doctor of Physical Therapy Program
Co-Director, UConn Institute for Sports Medicine
Consultant, Division of Athletics
Contact Info
Laurie.devaney@uconn.edu
860-486-1993
Biography
Laurie Lee Devaney is an experienced educator with over 27 years of clinical experience in orthopedic and sports physical therapy. She has expertise in managing a range of musculoskeletal conditions and regularly presents at the state and national level on a variety of topics including manual therapy, clinical measurement, and management of patients with neck and shoulder conditions.  Notable publications include Neck Pain: Revision 2017 Clinical Practice Guideline published by the APTA Academy of Orthopedic Physical Therapy.  In addition to her responsibilities in the Doctor of Physical Therapy Program, Laurie enjoys working with student athletes in her role as Consultant to UConn Athletics and is actively involved in promoting student wellness as part of Innovate Student Wellness at UConn.
Laurie received her Bachelor of Science Degree in Physical Therapy from the University of North Carolina at Chapel Hill, NC in 1989 and has been an NATA Certified Athletic Trainer since 1993.  She earned an Advanced Master of Science in Orthopedic Physical Therapy from the University of Saint Augustine for Health Sciences in 2000 and completed a PhD in Exercise Science at UConn in 2018.  She is an active member of the American Academy of Orthopedic Physical Therapists. Laurie and her husband, Mark, live in Tolland and have three children.
Research Interests
Sports injury
Throwing-related injuries
Upper extremity injury risk and prevention
Neck mobility impairments
Neck Pain
Research Summary
My primary research interests are in spine related musculoskeletal conditions and impairments that influence sports injury risk and performance.  Most notably, I examine neck mobility impairments and how they relate to injury and performance in various populations including throwing athletes, ball sport athletes, and older adults. Additionally, I am working with colleagues to develop a comprehensive model for assessment  and treatment of central and peripheral neuromuscular impairments in patients with persistent functional deficits following ligament injury and/or surgical reconstruction.
Current projects:
Peripheral and Central Contributions to Neuromuscular Performance and Function in Patients with Upper Extremity Ligament Reconstruction
Prospective Study of Throwing-Related Shoulder and Elbow Pain, Disability, and Injury in College Baseball Pitchers
Reliability of the Iron Neck as a measurement tool for neck mobility and strength.
The effect of eccentric exercise on shoulder range of motion in healthy adults with limited shoulder range of motion.
Teaching Responsibilities
PT 5424            Musculoskeletal Pathology
PT 5448            Research Practicum
PT 5452            Therapeutic Interventions I
PT 5453            Musculoskeletal Examination and Intervention: Spine
PT 5481            Therapeutic Interventions II
PT 5471            Manual Physical Therapy
KINS 5099         Graduate Independent Study (Women's Health, Exercise Prescriptions for Individuals with Parkinson's Disease, Management of Patients with Running Related Injury)
KINS 3099         Undergraduate Independent Study
Baseball Injuries
Topics in Injury Prevention
Research Experience
Selected Grants
inCHIP Seed Grant.  Motor Control Deficits after UCL Reconstruction; Underlying Cortical Adaptations.   Current (Co-PI:  25,000)
UCONN OVPR Scholarship Facilitation Fund, February 2016-February 2017, Criterion Validity of the Inclinometric Kyphosis Measure. (PI- $1880)
Publications
Blanpied P, Gross A, Elliott J, Devaney LL, Clewley D, Walton D, Sparks C, Robertson E. Neck Pain: Revision 2017 of Clinical Practice Guidelines. JOSPT, 2017; 47(7):A1-A83.doi: 10.2519/jospt.2017.0302.
Devaney LL, Bohannon R, Rizzo J, Capetta MC, Vigneault J, Van Deveire K.  Inclinometric Measurement of Kyphotic Curvature: Description and Clinimetric Properties. Physiotherapy Theory and Practice,  doi: 10.1080/09593985.2017.135495010/03/2016.
Nair P, Bohannon RW, Devaney L, Maloney C, Romano A. Reliability and Validity of Nonradiologic Measures of Forward Flexed Posture in Parkinson Disease. Arch Phys Med Rehabil. 2017 Mar;98(3):508-516. doi: 10.1016/j.apmr.2016.06.008.
Nair P, Bohannon R, Devaney LL.  Measurement of anteriorly flexed trunk posture in Parkinson's disease: A systematic review.  Phys Ther Rev , 2015; 20(4): 225 – 232.
Lang J, Hassan T, Devaney LL, Colon-Semenza C, Joseph MF.  Reliability and Minimal Detectable Change of the 10 Meter Walk Test in Individuals with Parkinson's Disease. JGPT, Sept 2015, published ahead of print. DOI: 10.1519/JPT.0000000000000068.
Honors/Awards
UConn Physical Therapy Program Golden Apple Teaching Award 2002
Current Graduate Students
Michelle Bruneau, DPT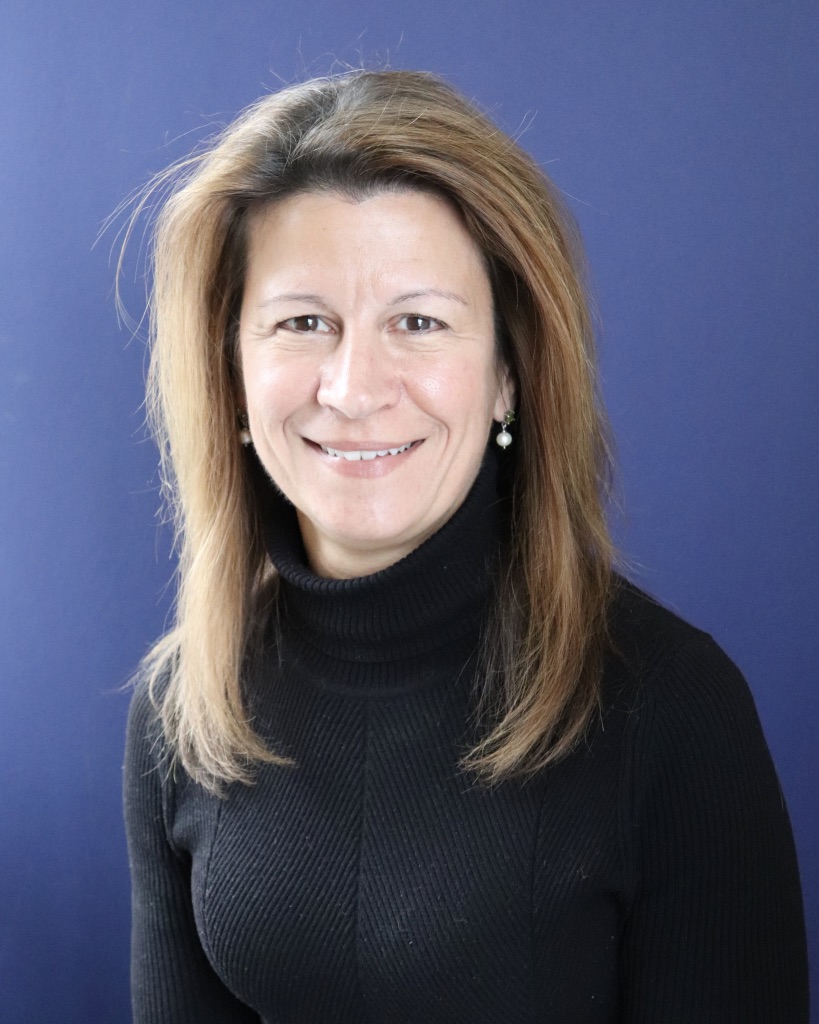 | | |
| --- | --- |
| Email | laurie.devaney@uconn.edu |
| Phone | 860 486–1993 |
| Mailing Address | 3107 Horsebarn Hill Road, U-4137 Storrs, CT 06269-9007 |
| Office Location | Kinesiology Building |